Are you Half Human and Half Coffee? Read on.
It's a fact that 
coffee
 is the force behind a number of people who are sloths in disguise. Whether you have a thing for an espresso, cappuccino, latte, filter-
coffee
 or any other type of 
coffee
, it is definitely a "I will die without you" kind of love.
The increasing number of coffee shops in Delhi reflects the capital's sacrosanct love for coffee. If you're a coffee lover who wants to go on a pilgrimage in search for the perfect cup of coffee, here are the  Top 10 places for the Best Coffee in Delhi where you can go:
1. Perch Wine & Coffee Bar
Perch is one of its kinda place in Delhi where you can refuel yourself with a cuppa coffee in the morning and a glass of wine in the evening. Try their Vietnamese coffee and pair it up with a toothsome banana bread or go for a Coffee Sangria. MYP Recommends:  Coffee Sangria & Cappuccino
2. The United Coffee House
The United Coffee House plays a crucial role in influencing the capital's love for coffee. This place has come a long way, literally seventy five years and holds a special place in every coffee lover's heart. Coffee has been the soul of this place and sipping their signature Cona Coffee or a good old filter coffee along with some savouries is an experience on its own. MYP Recommends: Coffee, Mezze Platter & Mutton Cutlets

3. Blue Tokai Coffee Roasters
Located in Saidul-Ajaib, this roastery  with a little cafe brews one of the best coffee in the city, which is made from the freshest coffee beans that are picked from various estates of the country including the award-winning Attikan Estate. Their Flat White and Sea Salt Cappuccino are always on our list when we visit them. MYP Recommends: Cappuccino, Cheese Sandwich & Iced Latte
4. The Coffee Bond
An Australian coffee chain, that opened its doors in Delhi's Uday Park has become a favorite for many who crave a nicely brewed coffee away from all the hustle-bustle of the city. They have a vegetarian and organic menu and even serve coffee with non-dairy milk. Do try their latte or a Macchiato and pair it up with a nectarous brownie or some cookies. MYP Recommends: Coffee & Pasta
5. The Coffee Shop
The Coffee Shop in Saket is another place where you can sit back and unwind with your favourite book while your coffee gets brewed right in front of you. Their Mocha Frappe, and Cinnamon coffee are favourites among their regulars. MYP Recommends: Coffee, Pasta & Pizza
6. Indian Coffee House
Almost 53 years old, Indian Coffee House has withstood the test of times. For some it is a "home away from home", for some it is of great "sociocultural significance" and for others it's just another place where they can sit and unwind without spending much. The place might have lost its old charm and the coffee might have become watery yet, it's still a favourite for many for reasons close to heart. MYP Recommends:  Hot Cream Coffee 

7. AMA Cafe
AMA Cafe, located in Delhi's Mini Tibet is a jewel for those coffee lovers who wish to escape the urban hustle-bustle of the capital. You can perch here for hours and devour their famous Mud Cake along with a warm cup of Cafe Mocha or a Caramel Latte. Their prices are really pocket-friendly so, you don't even have to worry about the number of cuppa you want to have. MYP Recommends: Coffee, Pancakes, Apple Pie, Cheesecakes
8. Sleepy Owl Coffee
Sleepy Owl Coffee is an online coffee portal that has become famous for its cold brew coffee that they deliver right at your door or desk. So, sleepy owls like us need not worry about their cuppa coffee. Also, there are a number of cafes where you can try the Sleepy Owl Coffee. Check them at: https://sleepyowl.co/
9. The Coffee Bean & Tea Leaf
The Coffee Bean & Tea Leaf is an American chain of coffee and tea stores that now has various outlets across Delhi. They are known for having developed the original Ice Blended and their wide selection of coffee is bound to give you an exhilarating experience. MYP Recommends: Coffee & Blueberry Muffin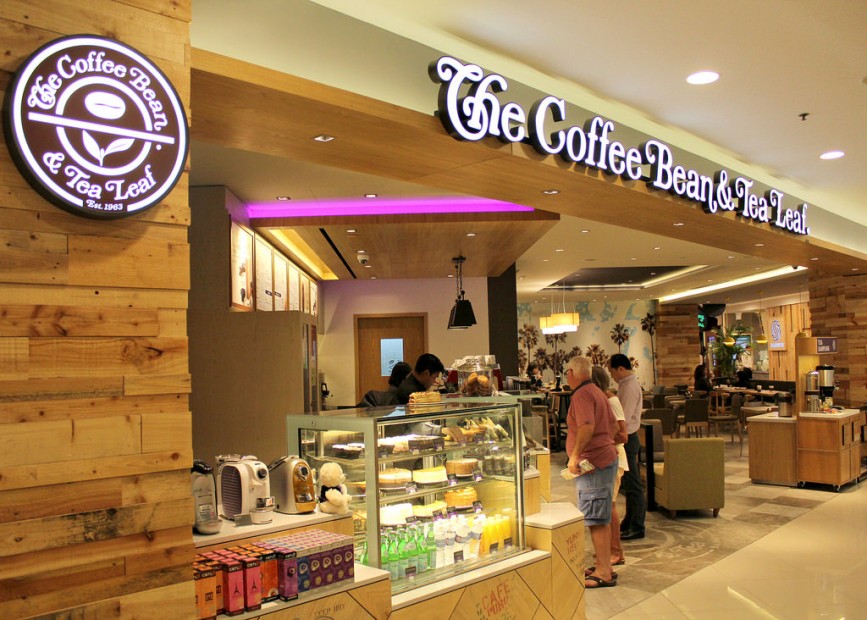 10. Kaffa Cerrado

Located in Okhla Phase 1, Kaffa Cerrado houses coffee sourced from around the globe. Their single-origin specialty coffee can make any coffee lover go weak in the knees. If you want to side your blues but don't want to travel to the other corner of the city for your cuppa coffeethen you can order it online from their website :
http://www.kaffacerrado.com
Love Food and Travel? Follow my tasty adventures on Instagram here.