HAVE YOU EVER HAD BUTTER CHICKEN DONUT?
Let's face it, Butter Chicken is the best stress buster. Like, it has two of the best things one can ask, Butter and Chicken! And I'm sure many of us have thought at least once, if only, we could marry Butter Chicken. 😉
Well, seems like it is going to be a reality because we got rings now, in the form of donuts! oh Yes!
What's on my yellow plate? Butter Chicken Donut from For God's Cake, Hudson Lane. For God's Cake, Hudson Lane has come up with this stunning idea of a Butter Chicken Donut. A rich creamy butter chicken over a soft donut bun with some cheese and oregano on top; baked to perfection. It is definitely a divine marriage of flavors. I'm sure you are drooling, already! So, what's the wait? Go try it out.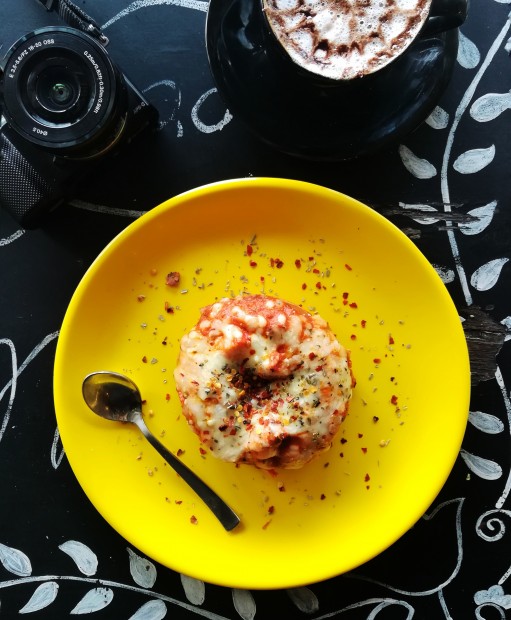 For God's Cake
Where: 2521, Hudson Lane, Delhi University-GTB Nagar, New Delhi.
LOVE FOOD AND TRAVEL? FOLLOW MY TASTY ADVENTURES ON INSTAGRAM HERE.