WHEN IN AZADPUR
Ab North Delhi mein reh ke Dinesh ke Chole aur Tadka Kulche nahi khaye…to kuch nahi khaya.
What's on My Yellow Plate? Tawa fry kulcha with chole from Dinesh Chole Kulche Wala, Azadpur (Near Akash Cinema in Azadpur shopping complex).
After hearing a lot about him, me and my fellow foodies landed here today to give it a try and we ended up having 4-5 plates. What's special about this place? The Kulcha. It is totally different from what you usually get to eat. Fried with masala (made of tomato, garlic, onion & spices) and a lot of butter makes it a treat for the taste buds and a perfect partner to go with the chole. The magic for sure is in that masala. You have to try it to know what I am talking about.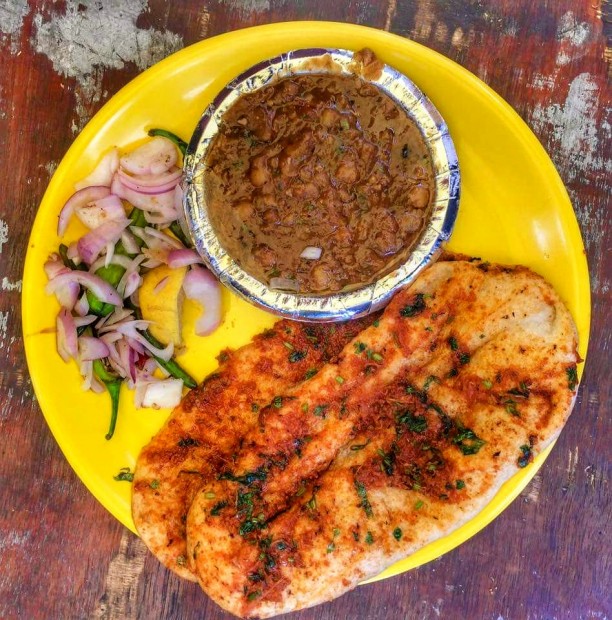 But hygiene is a big issue and hence not a place for everyone. Only visit if you're okay with a guy putting his bare hands onto the kulcha you're going to eat, road side dust to add to the taste and some unwanted guests (flies) to give you company. The best would be to have it in your car. Turn the music on and enjoy Dinesh ke tawa fry Kulche Chole.
Location: Dinesh Chole Kulche, Azadpur Shopping Complex, Near Akash Cinema
Follow my tasty adventures on Instagram here.