WHEN IN CHAWRI BAZAR
Ab Dilli mein reh ke Chawri Bazaar ki galiyan nahi ghumi…to kahi nahi ghume. Aur Chawri Bazaar ki galiyo mein ja ke Kuremal Mohanlal ki Kulfi nahi khayi…to kuch nahi khaya.
What's on My Yellow Plate? Jamun Kulfi, Paan Kulfi, Watermelon Kulfi and Fruit Cream Kulfi from Kuremal Mohanlal Kulfiwale, Chawri Bazar. Located in the tiny lanes of Chawri Bazaar, this iconic Kulfi shop was started by Pandit Kuremal 1908. He learned about Kulfi Making at the age of 14 from a Old Delhi Halwai and started selling Kulfi on a cart. Today, the Kuremal family owns two shops in Chawri Bazaar (located in the same lane).
You can find more than 30 varieties of fruit Kulfis, Tilla Kulfis and Stuffed Kulfis (The specialty of the shop). I highly recommend Jamun, Fruit Cream and Paan Kulfi. Tag a Kulfi Lover and let them know about this place. P.S When in Chawri Bazaar, Kuremal Mohanlal Kulfiwale is a must eat at.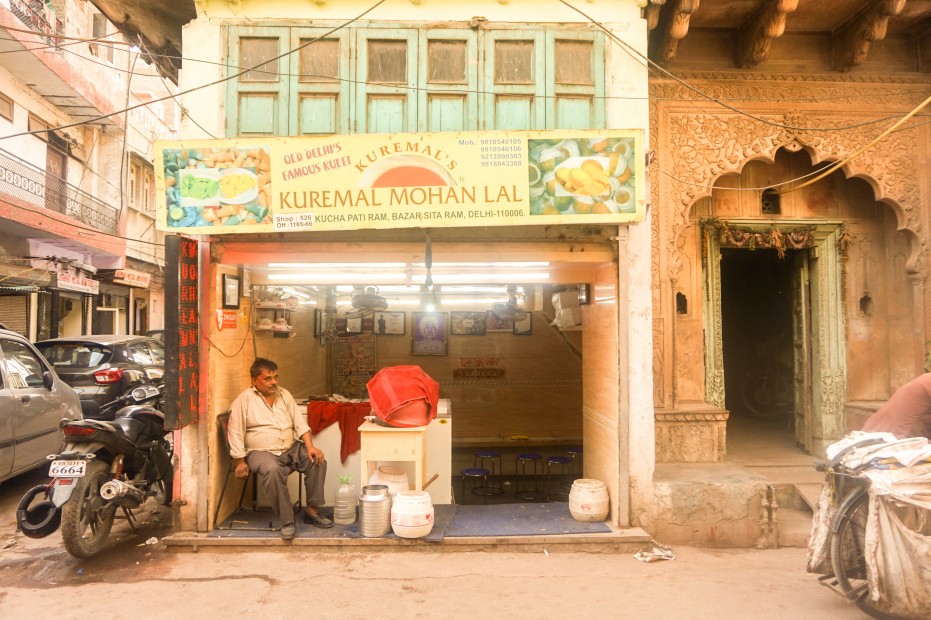 Follow my tasty adventures on Instagram here.