Coming to Berlin and never eating doner kebab is a sin. Seriously, you can't miss it.  These Turkish pseudo-sandwiches packed with juicy meat sliced from a vertical rotisserie are a treat for the taste buds. Seeing as the city is covered in more kebab shops than you can shake a skewer at, this is where you get the best one in the town or in the world.
Mustafa's Gemuse Kebab Shop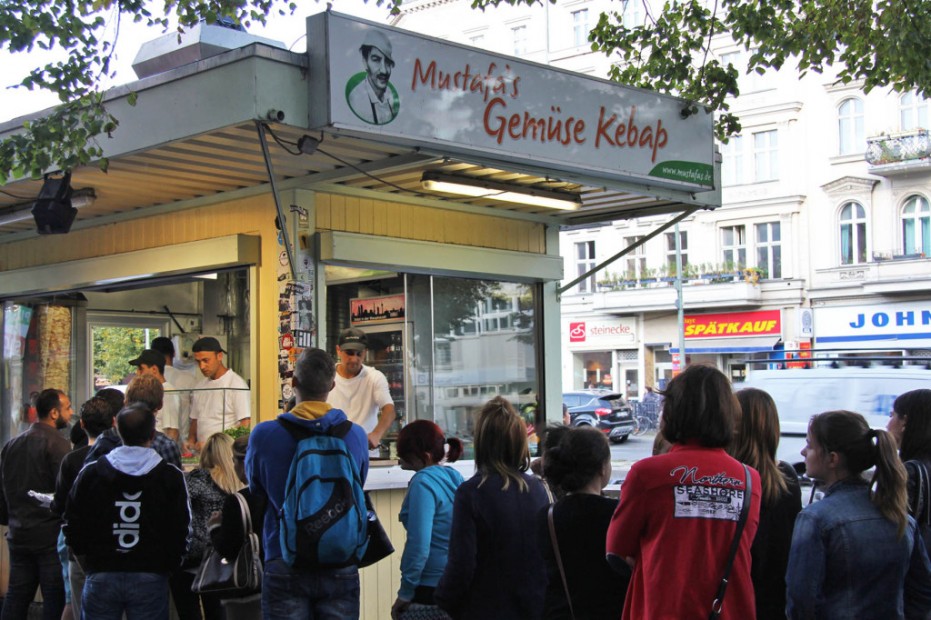 You might have to wait in line for 2 to 3 hours to get a kebab from this tiny street-side stand, but once you take the first bite, you'll understand why you did. Kebabs here are loaded with crispy chicken, fresh feta, and a secret ingredient that, undoubtedly, sets this place apart. One bite and you will know why it is the BEST DONER KEBAP in the world.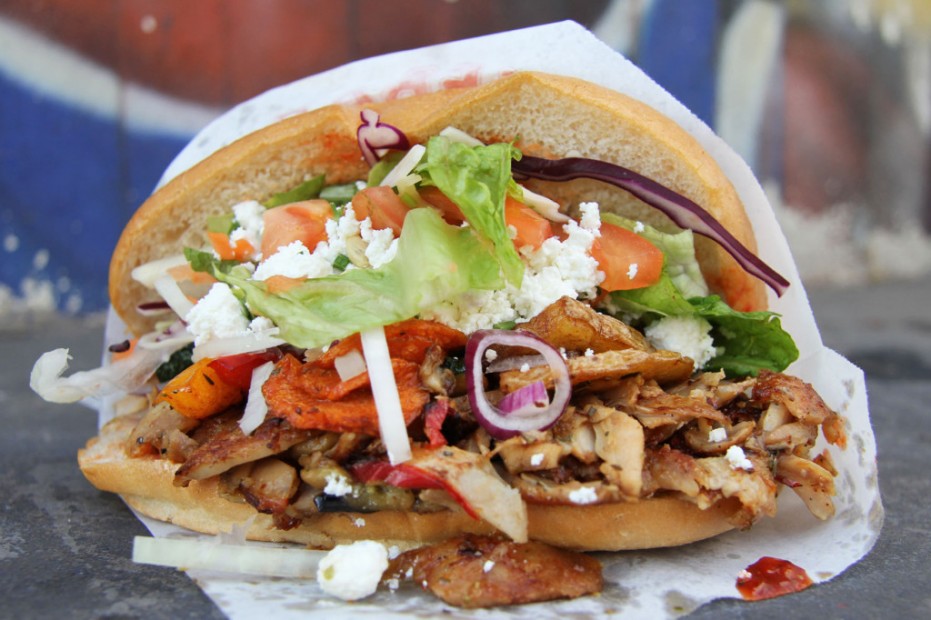 The big question: is it worth the wait? Yes it is. I had two of them and saved one for the later. I am a fan of Mustafa Gemuse Kebab now and can't wait to get my hands back on it.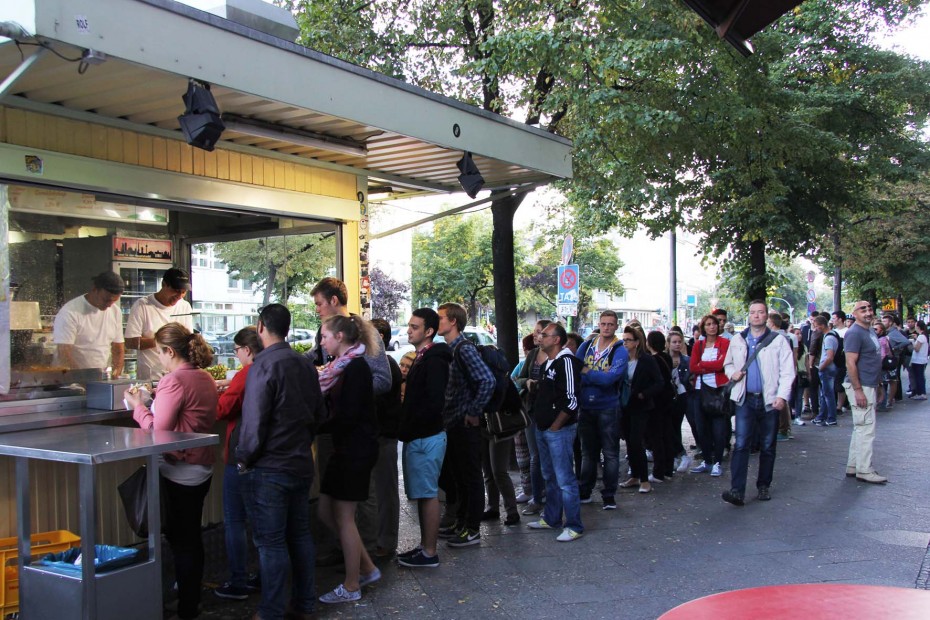 P.S WHEN IN BERLIN, YOU CANNOT MISS MUSTAFA GEMUSE KEBAB.
Follow my tasty adventures on Instagram to stay updated.