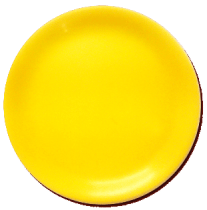 My Yellow Plate was born out of my sheer love for food and travel. Being a die-hard foodie, I always carried MYP with me and soon realized that it could be used to build a perfect platform to share all the original delicacies with you across various cities, through reviews and blogs.
What started-off as an instagram handle, soon converted into a Zomato profile and is now all set to be the ultimate food-discovery platform. With so many different cuisines to taste and fall in love with, all I can think of is how to eat more while saving some space for what is to follow!
So join me as I discover food everywhere from streets to exotic restaurants only on MYP, and keep the love flowing in. Afterall, being loved too much has never caused diabetes to anyone! 😛
Also, explore some of MYP's personal favorites which are listed under MYP recommends/ MYP loves. For all you people planning to munch on some real good food, MYP will help you discover it all and set your taste-buds into a never ending frenzy!