The Floatel Hotel is a unique Floating Hotel in Kolkata city centre situated over River Hooghly with Rooms having views of the River.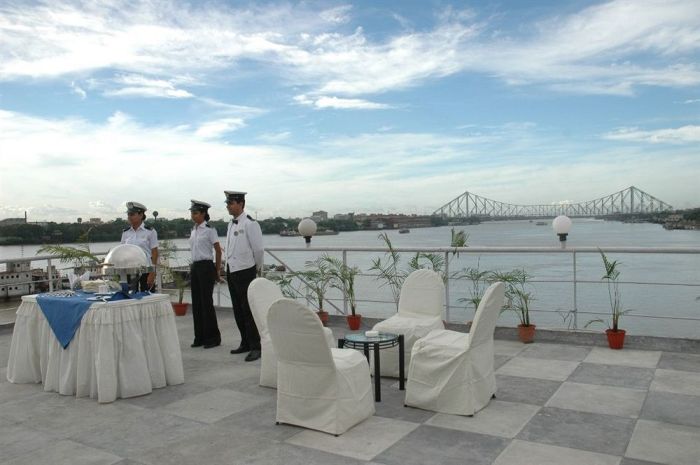 Floatel is an  eco-friendly hotel located near the Kolkata city centre. The nearest airport, Netaji Subhash Chandra Bose International, is 24 km from the hotel. The hotel floats on the Hooghly River and is 2 km from the Howrah Bridge. The hotel offers 49 air-conditioned rooms that comes with a river view. You can choose from the luxury rooms (sunrise and sunset) and suites which comes with the sunrise and sunset view.
Also, you can drink and dine at Floatel's restaurant with a view of Howrah Bridge. On my visit, we had the Grilled fish and their red sauce pasta as recommended by the staff. The fish was tender and cooked to perfection. The Pasta was spicy, which makes it perfect for those like spicy life.
P.S WHEN IN KOLKATA, FLOATEL IS A MUST VISIT. YOU CAN BOOK THIS HOTEL USING MYP LINK BELOW AND GET FLAT RS.2000 OFF ON YOUR BOOKING. BOOK HERE!